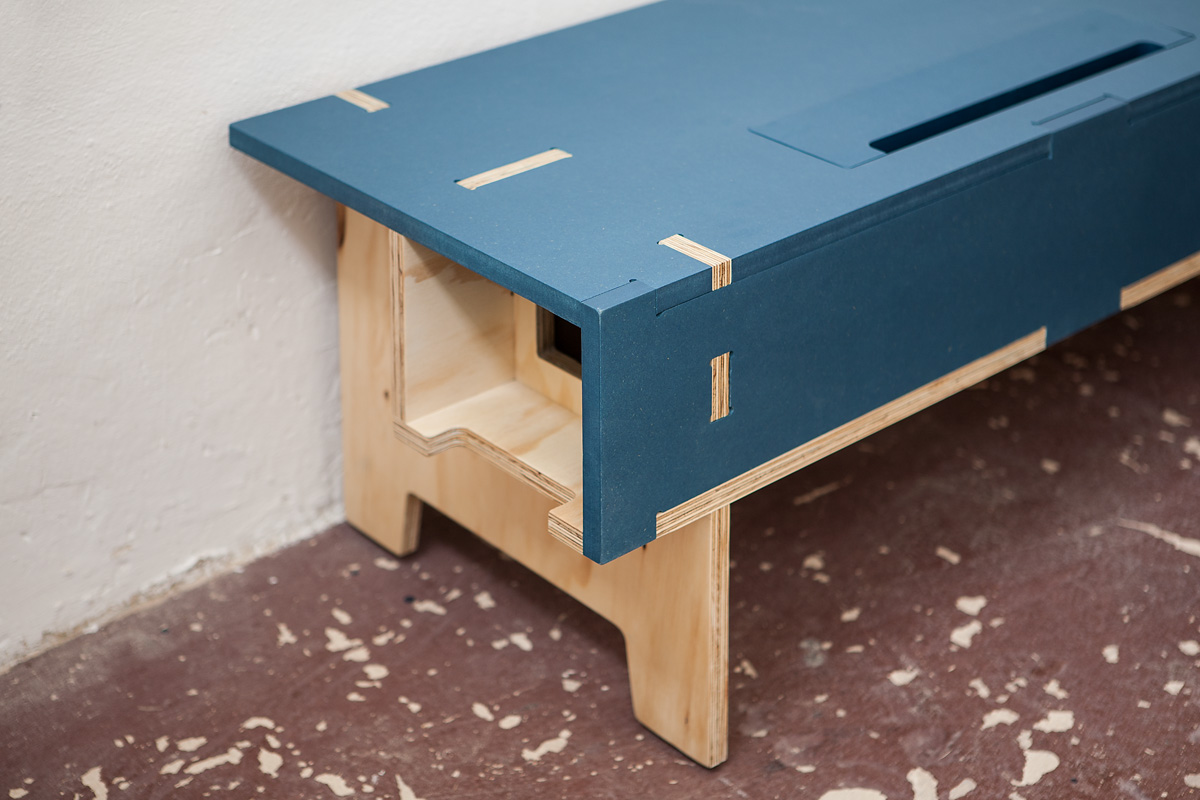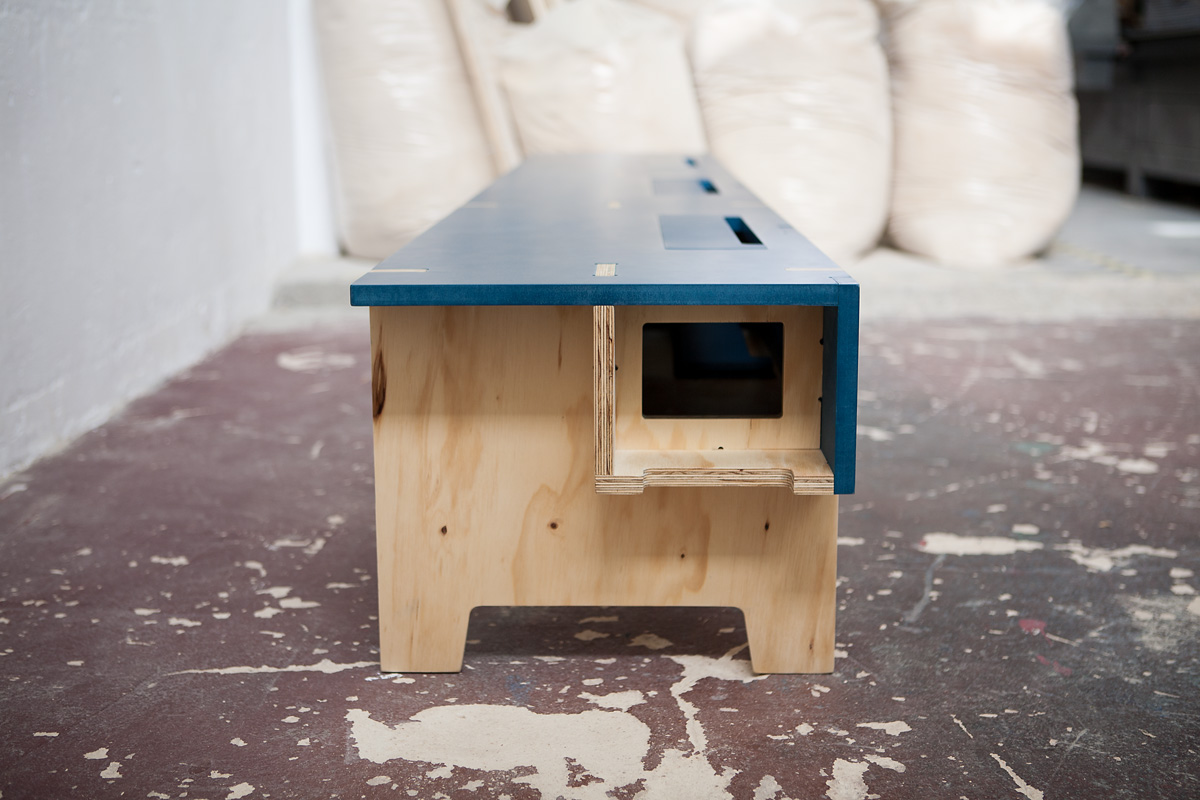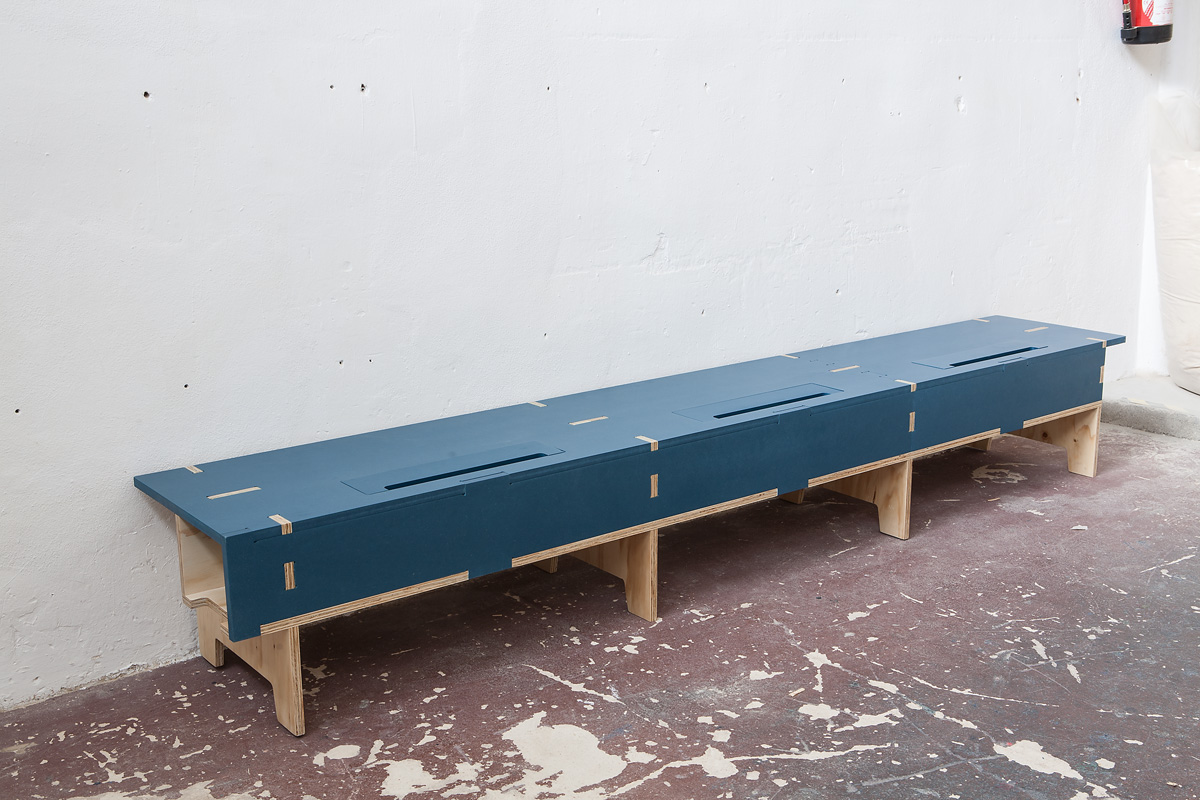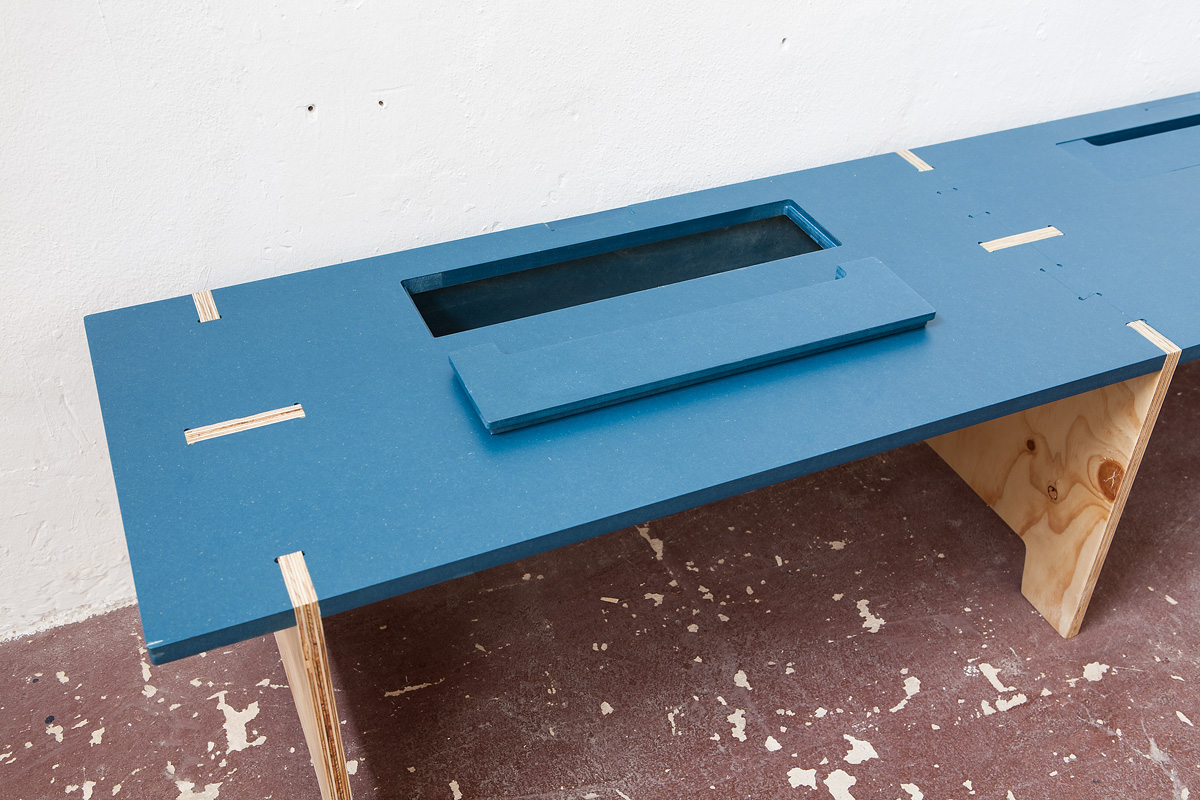 Uns bons amics ens varen encarregar aquest banc per la tv i la cadena de música. Varem adaptar un disseny d'una bancada amb un sistema per amagar els cables.
Uns buenos amigos nos encargaron este banco para la tv y la cadena de música. Adaptamos un diseño de un banco con un sistema para ocultar los cables .
Good friends of us ordered a media and stereo sideboard. We designed a bench with a system to hide the cables.